In recent years, the Indian retail industry has seen a significant shift towards digitalization, with the emergence of e-commerce platforms like Amazon, Flipkart, and Reliance JioMart. However, the traditional mom-and-pop stores, also known as Kiranas, have been left behind in the digital race due to their lack of resources and technological expertise. But, the advent of mobile internet has changed this scenario.
With the proliferation of smartphones and cheap mobile data plans, Kiranas can now access the internet and various digital tools to streamline their business operations. Mobile internet has emerged as a game-changer for the Kiranas, who have now started embracing digital technology to reach out to customers and expand their businesses.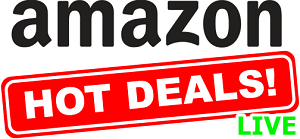 One of the biggest advantages of mobile internet for Kiranas is the ability to connect with customers online. They can use social media platforms like WhatsApp, Facebook, and Instagram to promote their products and services, interact with customers, and offer personalized recommendations. With the help of mobile internet, Kiranas can also offer home delivery services and accept digital payments, which has become essential in the post-pandemic era.
Another significant benefit of mobile internet is access to various business management apps. These apps can help Kiranas to keep track of their inventory, manage orders, and monitor sales in real-time. With the help of these tools, Kiranas can optimize their operations and improve their efficiency, resulting in higher profits.
Mobile internet has also enabled Kiranas to access various e-commerce platforms, which allows them to expand their customer base beyond their localities. They can now sell their products online and reach out to customers across the country, giving them a competitive edge over their counterparts who have not embraced digital technology.
In conclusion, mobile internet has proved to be a boon for Kiranas, who have been struggling to keep up with the digital revolution. With its widespread availability and affordability, mobile internet has helped Kiranas to bridge the digital divide and embrace digital technology to grow their businesses. As India continues to move towards a digital future, mobile internet is likely to play a critical role in empowering the Kiranas and enabling them to compete with the big players in the retail industry.