Frequently Asked Questions #FAQs
Frequently Asked Questions about Cathect Internet Assist Affordable Connectivity #DigitalDivide​
Frequently Asked Questions about Cathect Internet Assist Affordable Connectivity #DigitalDivide
Cathect Internet Assist is a program offered by Cathect that provides eligible households with high-speed internet for $14.99 per month. To be eligible for the program, a household must have at least one member who is a recipient of the National School Lunch Program or the Community Eligibility Provision.
If you are struggling to pay for internet service, it is worth exploring these programs and other options in your area. Having access to the internet is more important than ever, and these programs can help bridge the gap for low-income households.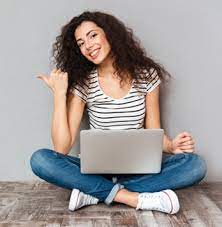 No Commitment, No Credit Check, No Contract
We have a no commitment, no credit check, no contract policy that allows us to reach a wider customer base. Our home internet services are some of the best in the market.
No Hidden Charges or Additional Fees
Cathect also understands your concerns regarding hidden charges or additional fees, and that's why we have NONE! We promise to remain transparent in our Pricing and Product features. All you have to do is select the plan that best suits your needs.
Low Rates and Discounts
From a price perspective, we are among the top-rated ISPs who put forth such incredibly low rates and discounts!
We have a Strict Policy that Promises:
More than just an Internet Provider
We are committed to bridging the digital divide and promoting the concept of cathect communication, which is all about creating deeper connections and engagement with your audience.