Are you considering switching phone carriers in 2023? With so many options available, it can be overwhelming to choose a new provider. However, switching carriers can often save you money, provide better coverage, and offer additional perks. In this article, we'll guide you through what you need to know before switching phone carriers. Switching wireless providers isn't easy. Although there are three major networks in the US, the actual number of wireless carriers and plans is significantly higher. Sifting through this big, confusing mess can be overwhelming, but we want to help make this process a little easier. Here's how to choose a cell phone plan in 2023.
In the US there are three major networks: AT&T, T-Mobile and Verizon. All three offer services directly and have robust nationwide networks that offer 4G LTE (fast) and 5G (really fast) data.
The most important aspect of choosing a network is finding one that works in your area. This makes it hard for us to give a blanket recommendation of any one carrier. For example, T-Mobile's service in New York may be excellent, but if you're in rural Iowa, Verizon is more reliable.
While your mileage may vary, the good news is that these networks are growing and improving all the time, particularly as the three major players continue to try and blanket the US with 5G. It's quite possible that a decade ago you left a network complaining about its sparse service, but now it has beefed itself up because of that arms race to acquire customers.
Table of Contents
Reasons to switch phone carriers
Research your options
Compare plans and pricing
Consider coverage areas
Check for contract and fees
Evaluate customer service
Test the network
Porting your number
Make the switch
Common mistakes to avoid
FAQs
Reasons to switch phone carriers
There are several reasons why you may want to switch phone carriers. Perhaps you're not satisfied with your current coverage, or you've found a better deal with another provider. Some other reasons to consider switching carriers include:
Poor customer service
Outdated technology
High prices
Limited features
No international coverage
Research your options
Before making any decisions, it's important to research your options. Start by identifying your priorities and needs. Do you need unlimited data or a plan with a low monthly fee? Do you want access to the latest smartphones or are you okay with an older model? Once you know what you're looking for, you can start researching carriers that meet your requirements.
Compare plans and pricing
Once you've narrowed down your options, it's time to compare plans and pricing. Look for a plan that fits your budget and offers the features you need. Consider any hidden fees, such as activation or termination fees, that may be included in the plan. Don't forget to factor in taxes and surcharges.
Below is a comparison of some of the latest plans from AT&T, T-Mobile and Verizon. For this chart, we focused on each carrier's cheapest plan, as well as their respective "middle" options that we think could make sense for most people.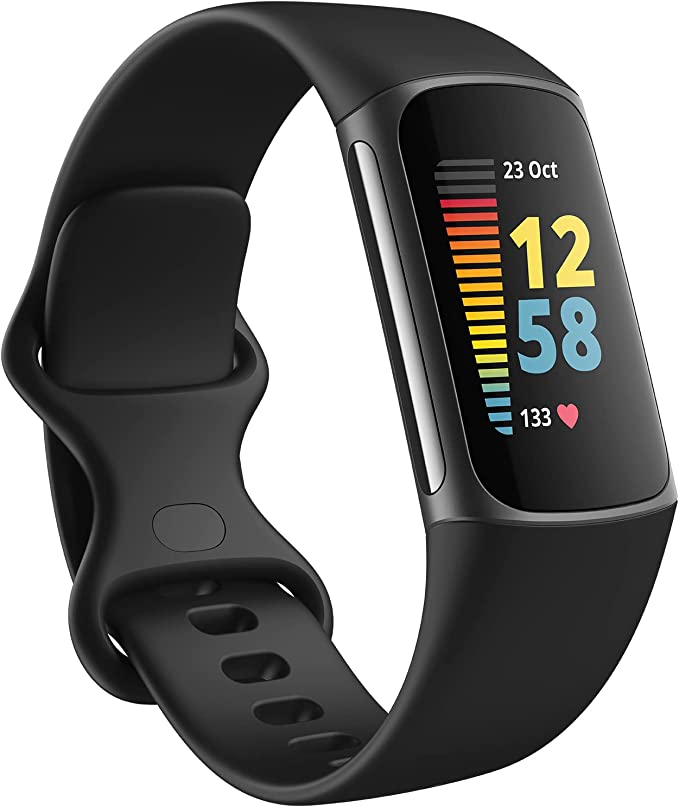 "🏋️‍♀️📈 Elevate your fitness routine with Fitbit Premium's Daily Readiness and Stress Management Scores! 💪🧘‍♂️ Monitor heart health, track SpO2 & more with the Health Metrics dashboard. #FitbitPremium"
It is worth noting that some plans, like T-Mobile's Magenta and Verizon's Play More, include streaming perks like Netflix or the Disney Bundle (Disney Plus, ESPN Plus and Hulu).
Verizon Play More and AT&T Unlimited Extra also don't require you to have every line on the same plan, so if only one of your family plan's lines needs extra hotspot data, you can drop the others down to cheaper options and save a little there (Verizon only needs one line on an account to be on Play More for you to be able to get its Disney perks).
If you're looking for multiple lines on T-Mobile and its cheapest rate, you're better off going with its regular Essentials plan. A promotion the carrier is doing has it available for $100 per month for four lines which is $20 per month cheaper than the Base Essentials option.
Wireless plans compared
| | Total data | Cost for one line (with AutoPay) | 5G | High-speed hotspot | Cost for four lines (with AutoPay) |
| --- | --- | --- | --- | --- | --- |
| T-Mobile Base Essentials | Unlimited | $45 | Yes | Yes (but at "3G speeds") | $120 |
| AT&T Value Plus | Unlimited | $45 | Yes | No | N/A |
| Verizon Welcome Unlimited | Unlimited | $65 | Yes (5G Nationwide only) | No | $120 |
| T-Mobile Magenta | Unlimited | $70 | Yes | 5GB per line | $140 |
| AT&T Unlimited Extra | Unlimited | $75 | Yes | 15GB per line | $160 |
| Verizon Play More | Unlimited | $80 | Yes | 25GB per line | $180 |
Consider coverage areas
Make sure to check the coverage areas of your potential new carrier. Some carriers may have better coverage in certain areas than others. You don't want to switch carriers only to find that you have poor or no coverage in your area.
Check for contract and fees
Before switching carriers, make sure to read the fine print. Some carriers may require you to sign a contract or pay termination fees to leave your current provider. Make sure to factor in any additional costs before making a decision.
Evaluate customer service
Customer service is an important factor to consider when switching phone carriers. Look for a carrier that offers excellent customer support and has a good reputation for resolving issues quickly.
Test the network
Once you've identified a potential new carrier, it's important to test the network. Try using the carrier's network in different locations and situations to make sure it works well for you. This can help you avoid any surprises after you switch.
Porting your number
If you want to keep your current phone number, make sure to check if your new carrier allows number porting. This is the process of transferring your current phone number to your new carrier. Some carriers may charge a fee for this service.
Make the switch
After doing your research and evaluating your options, it's time to make the switch. Follow the instructions provided by your new carrier to activate your new phone and transfer your number. Make sure to cancel your old service to avoid any additional charges.
Common mistakes to avoid
When switching phone carriers, there are some common mistakes to avoid. These include:
Not researching your options thoroughly
Not checking coverage areas
Not considering contract and fees
Not testing the network
Forgetting to cancel your old service
#phonecarriers #switchingproviders #savings #bettercoverage #mobileplans #smartphones #telecommunications #2023
FAQs
How long does it take to switch phone carriers?
The process of switching phone carriers can take anywhere from a few hours to a few days, depending on the carrier and the specific circumstances. It's important to plan ahead and make sure you have a backup phone available in case there are any delays.
Will I be able to keep my current phone number?
In most cases, yes. Most carriers allow you to transfer your phone number to your new provider. However, there may be a fee associated with this service, and there are some situations where it may not be possible.
How do I know if a new carrier has good coverage in my area?
You can check the carrier's coverage map online or contact their customer support team. Additionally, you can ask friends and family who use the carrier about their experiences with coverage.
Can I switch carriers if I still owe money on my current phone?
In most cases, yes. However, you will still be responsible for paying off any remaining balance on your phone. Some carriers may also require you to pay off the balance before you can switch.
What should I do with my old phone after switching carriers?
You can sell, trade in, or recycle your old phone. Some carriers also offer trade-in programs that allow you to trade in your old phone for a discount on a new one.
Conclusion
Switching phone carriers in 2023 can be a great way to save money and improve your coverage. However, it's important to do your research and consider all of your options before making a decision. By following the tips outlined in this article, you can make the switch with confidence and avoid any common pitfalls.